In April I visited Italy just a week, to see the family and relatives. It happens that my brother lives in Suzzara (province of Mantova), just few miles from the river Po, the biggest river in Italy. Despite Suzzara being under the province of Mantova (in Italy provinces are like the counties here in the UK), their local food is strongly influenced by the nearby province of Modena. From Suzzara, cross the river and you are in the province of Modena.
Modena is in the Emilia-Romagna region of Italy and it is very close to Bologna, so you can imagine the type of food they eat there; real no-fuss-food. Local trattorias, both on the hills at the foot of the Apennini mountains and along the river Po are well known for serving "Tigelle" (also called Crescentine), "gnocco fritto" and "piadine romagnole".
In the website we have already published the recipe for the gnocco fritto and the piadina romagnola, so give it a go but here I would like to talk about the tigelle – a topic which I have never covered before. Tigelle are similar to blinis, but a bit crispier. They are made more or less with the same ingredients used for the piadina romagnola, and then cooked is a special mold pan that allows to make more than one at a time. They are served very hot with a lard mix called "cunza" (cunza is a mix of lard, rosemary and garlic – cunza is also called Modena pesto) that you spread onto the tigelle.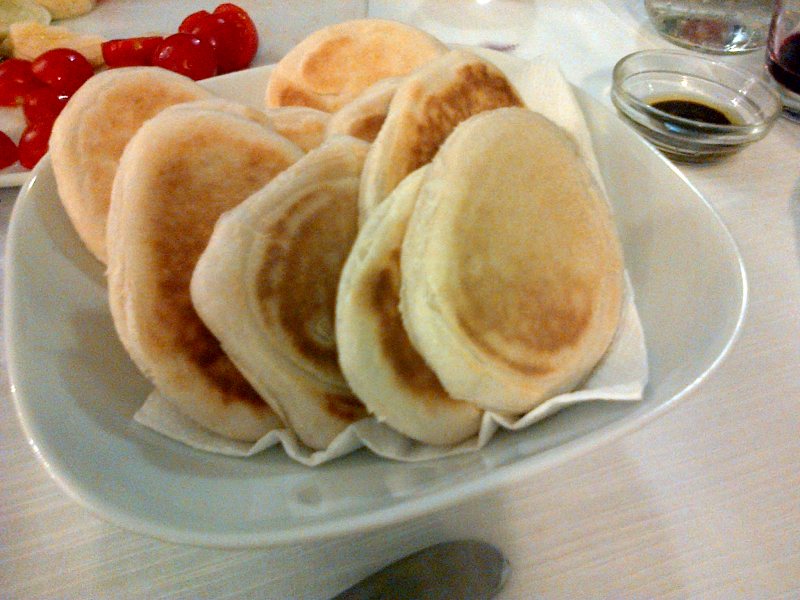 My brother took me and the rest of my family in this local trattoria, close to the river Po, and there we all had a real feast! Tigelle in abundance and then came the gnocco fritto, accompanied by a selection of local "salumi" (cured meat) like "salame nostrano", "coppa", "culatello", "prosciutto". Then came the cheese and, I have to say, I tasted the best gorgonzola cheese ever.
We were also given "pinzimonio", a selection of crude vegetables to dip in olive oil or even better in a vinagrette made with olive oil and aceto balsamico di Modena.
I washed everything down with a fantastic super fizzy Lambrusco wine, the type that leaves your tongue a purple colour for a couple of days and will stain the glass forever!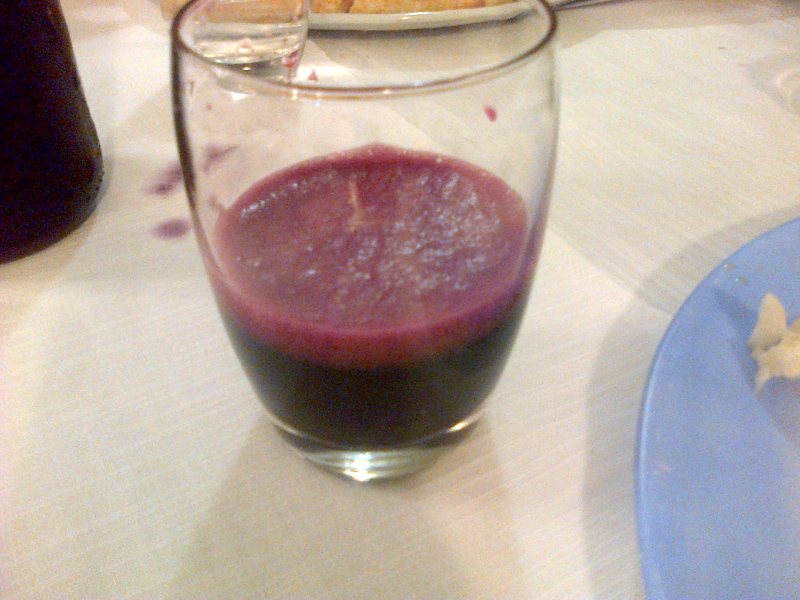 Absolutely a memorable night – I look forward to our return! Here are some photos of the delights we sampled: