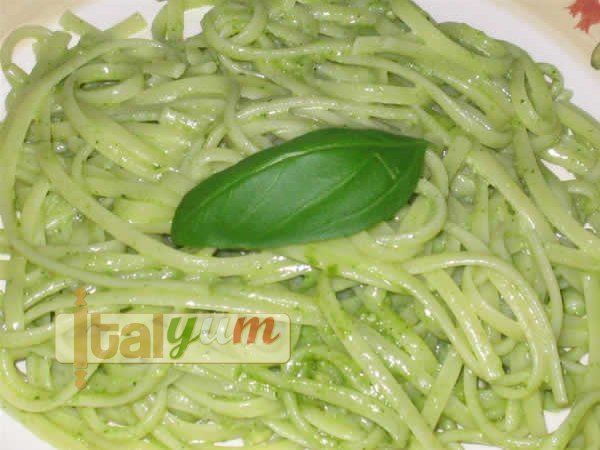 Linguine with pesto sauce (Linguine al pesto)
Ingredients
400

grams

(14 ounces) Linguine pasta

Pesto sauce

The "pesto sauce" recipe is featured in the vegetable section of the website. 
Instructions
Put the pesto into a large bowl, add a spoonful of boiling water you are using to boil the linguine and then add your drained linguine into the bowl. Stir for few seconds until the linguine is evenly coated and serve.

If you like, sprinkle with freshly grated Parmesan cheese.
Enjoyed the recipe?
Buy us a glass of wine!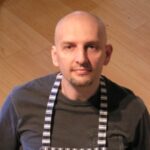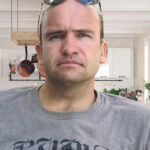 Buon appetito! Thank you from Federico (recipe Maestro) and Jeremy (web Geek).
Nutrition