Using Chilli applies to the "aglio olio peperoncino" recipe, featured in the pasta section of the website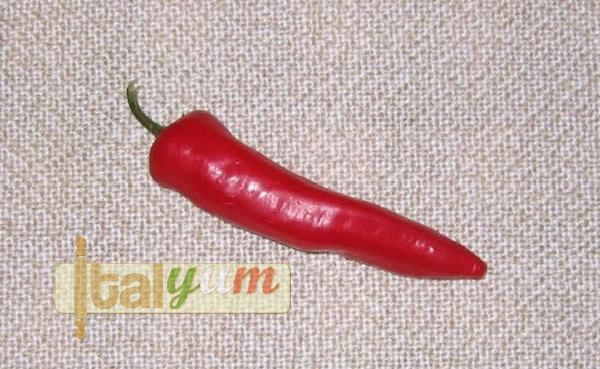 In this recipe I used fresh chilli because this is the one most available in any supermarket , but I recommend using Italian whole dried chilli (see below).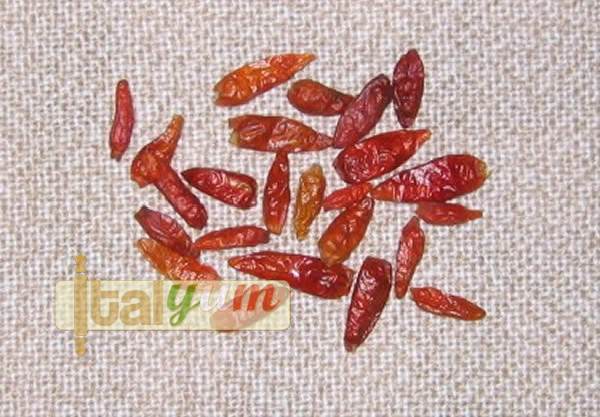 I am Italian and I grew up seeing dry chilli in the kitchen as a "must have" ingredient. In Italy we normally use whole dry chilli which is very hot. One of these small chillis, as shown in the picture, can really put your mouth on fire!
This is the ideal for the preparation of sauces requiring hot chilli and once dried can be stored in a cool and dry place for several months.
Nowadays, it is very easy to get this dried chilli. You may have a friend in Italy and can have the chilli posted to you or if you have the chance to visit Italy you can buy it in any town market at a very cheap price. In the UK most of the Italian delicatessen's should be able to supply it.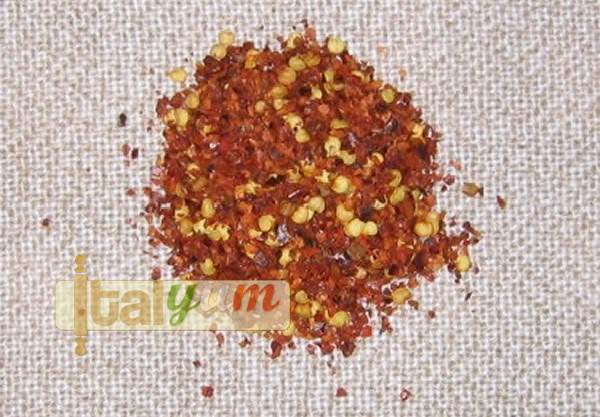 Crushed dry chilli (or chilli flakes) is another form you may find. Basically, it is chilli as above, but crushed in order to have small pieces. A coffee spoon of this is more than enough to make your sauce very hot.