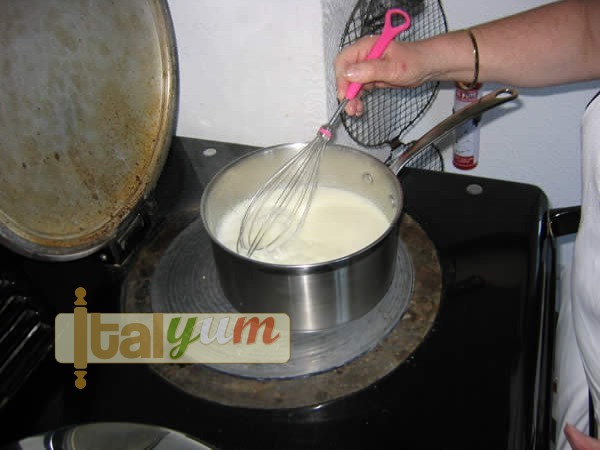 Cheese and Egg Soup (Stracciatella)
Very easily prepared soup, so easy that I am not sure it should stay in the main recipe categories, so I have decided to put it in the top tips section. Anyway, when you are desperate, in a hurry, cold, without ideas and lots of eggs in the fridge, this is the soup which will feed all the family.
Clicking on equipment pictures takes you to Amazon where you can buy the items. We get a small revenue share of anything you buy which helps keep the site running.
Ingredients
3

Eggs

50

grams

(2 ounces) Parmesan cheese (grated)

1

Round tablespoon of vegetable stock

Pepper and nutmeg for seasoning
Instructions
Grate the Parmesan cheese.

Put the 3 eggs in the bowl.

Add the Parmesan cheese and whisk until the mixture is well mixed.

Put 1 litre (1 3/4 pints – 4 1/4 cups) of water into a pan and bring it to boil. Then add the vegetable stock and give a stir.

Pour the egg and Parmesan mixture into the pan and start whisking.

Whisk for 2 minutes and then take the pan off the cooker.

Put the soup into the bowl and sprinkle with pepper and a small pinch of nutmeg. Serve and eventually season with salt according to taste.
Nutrition